In order to use Google AdSense you need to have an active website hosted with some hosting provider. Below we will provide the instructions for those who have hosting account with DomainName.

First of all you will need to sign up for Google AdSense:

Step 1: Select your Google Account:
follow this link and choose whether you want to use an existing Google account or create a new one:




Step 2: Tell us about your content:
fill in the following fields and click Continue:




Step 3: Submit your AdSense application:
indicate your valid contact information and click Submit my application.

Once you are approved you will need to implement the specific HTML code to your website. In order to do this please follow the directions below:
set all options for your new ad unit and click Save and get code;
in new-opened window copy the code you received and paste it to your website HTML code: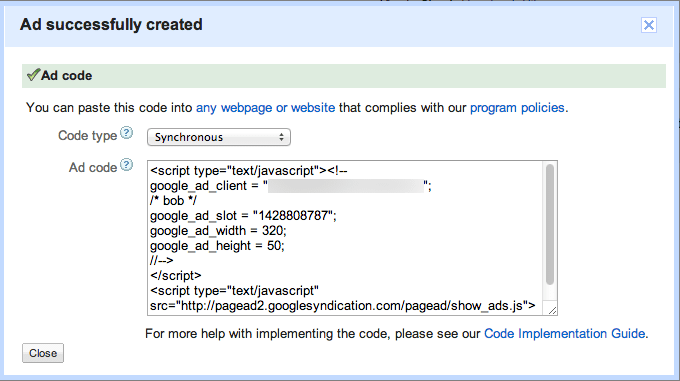 You can implement the received code in your hosting control panel in the following way:
choose public_html folder from the folders tree at the left and find HTML file where you want to paste the received code;
right-click the HTML file and choose Edit;
paste the ad code to the needed place in your HTML file.
You'll see the results of your work in a few minutes.

You can find more information how to work with AdSense here.